If you have a friend or family member that is in need of an intervention for drugs or alcohol, its important to understand that they are likely not able to tell you they have a problem and need help. For many addicts, it's much easier to fall back into the same trap of alcoholism and drug abuse than to get help and go through the arduous detoxification process that they will endure at a North Carolina alcohol treatment center or North Carolina drug rehab program. Detoxification is a long and difficult process for addicts to go through, but with help and support from a North Carolina treatment center, as well as from their families, friends and communities, addicts can learn to live a drug and alcohol free life.
North Carolina Addiction Support

Burlington – (336) 310-0413
Hickory – (828) 202-4163
Cary – (919) 238-4011
Kernersville – (336) 310-0417
Chapel Hill – (919) 246-9481
Lenoir – (828) 202-4176
Charlotte – (704) 215-4895
Morganton – (828) 202-4159
Concord – (704) 215-4902
Raleigh – (919) 301-0174
Durham – (919) 246-9484
Smithfield – (919) 246-9487
Greensboro – (336) 218-6345
Summerfield – (336) 441-1098
Greenville – (252) 364-3119
Drug abuse and alcoholism are on the rise, rising to alarming numbers in North Carolina. With the rise in these addictions, the state is also seeing an increase in poverty, violence, crime and family abuse. There are many North Carolina drug treatment centers and alcohol rehab programs available but many addicts and their families don't know where or how to ask for help from these North Carolina addiction treatment facilities. The help is available and while there is a need for more North Carolina treatment facilities, the ones that are existing are ready to help you or your family member.
In 2005, North Carolina had 485,000 people with an alcohol abuse problem and 209,000 people with a drug abuse problem. Of these addiction riddled people, 452,000 alkalis and 196,000 drug abusers did not receive the addiction treatment that they needed.
There are a variety of North Carolina addiction treatment centers to choose from – some replace the problem drug with other medication while others offer a drug free detoxification program. There are in patient programs as well as short and long term residential drug rehab and alcohol treatment facilities that can help addicts kick the habit. However, it's important to know that one of the most important factors of addiction recovery is the after care and follow up programs. Addicts need ongoing support after their detox is completed to ensure that they don't fall victim to the same addictions they did before.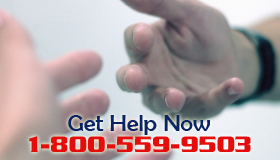 While in a North Carolina drug rehab program or alcohol treatment center, addicts will learn the tools to cope with life and deal with daily stressors that in the past led them to their addictions. Learning these skills while in North Carolina addiction treatment is crucial to the success of the intervention. However, support after the drug and alcohol rehab program is also essential and this support comes from family, friends and the communities that the addicts live in, as well as the follow up programs and outpatient counseling that is available in North Carolina.
The first step towards addiction treatment is always the hardest – and if you're here, you've already taken it. Admitting you need help and searching for help from a North Carolina treatment facility is a progressive step in the right direction. You can get help for yourself or a family member with a drug intervention or alcohol rehab program.