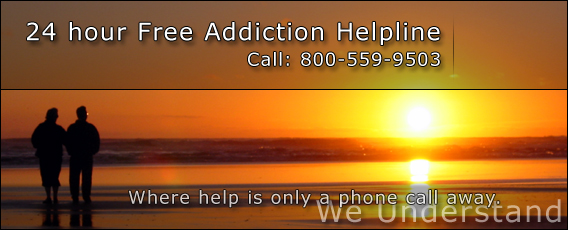 Rehabilitation facilities are available in the state of Kentucky to offer treatment for alcoholism and drug abuse. These conditions are serious diseases that should not be taken lightly. Oftentimes, a residential treatment program is necessary for a person to begin to recover from their addictions. Other rehab programs offer less intensive treatment on an outpatient basis. However, many experts believe that the residential treatment facilities are more effective by far, and that too many people who opt for the easier option ultimately don't recover.
Alcoholism in Kentucky
Alcoholism can easily destroy lives. It has a huge negative affect on the individual who suffers from the disease as well as that person's friends and family. However, addiction recovery programs can give to these people to turn their lives around. A government campaign in recent years assisted in opening more rehab programs for alcoholics in Kentucky. Most people who receive professional help from treatment facilities are between the ages of 36 and 40. A variety of alcoholism treatment options exist, especially in the more urban areas such as Louisville. When looking for a specific rehab center to support the recovery of an alcoholic it is important to research all of the available options.
Drug Abuse in Kentucky
In the state of Kentucky, drug abuse is a significant and widespread problem. Some of the most popular drugs being used there are marijuana, cocaine, heroine, methamphetamines, and prescription drugs. Kentucky is known for producing drugs as well as trafficking illegal substances. The instance of meth labs in rural areas is growing here like it is in much of the Midwest. This state is also known for marijuana production.
Types of Drug and Alcohol Rehab Available
A study in 2003 discovered that there are over 300 addiction treatment facilities in the state. Over 20,000 people struggling with addiction were treated at these rehab centers. These places are operated by either the government, a non-profit organization, or a private institution. The last option is by far the most expensive.
Patients should begin their addiction treatment by going through a detox program. This is the period in which the body adjusts to a lack of illegal drugs and alcohol. It can be very uncomfortable for the patient, but detox is a necessary step on the path to recovery.

Many different types of alcohol and drug rehab programs exist in Kentucky. To receive the maximum benefits and best chances of not relapsing, patients should choose the method that is best-suited to their individual situation. Many people are proponents of twelve-step programs, which can be either residential or outpatient. There are a variety of short-term treatments as well as long-term programs. The length of addiction recovery help needed is different for each person. Some facilities focus more on psychology and counseling than others do, and some are based on spiritual aspects or Christian teachings.
Most addicts will chose shorter-term, outpatient programs for themselves, but this typically is not the most effective course of action. There is a higher chance of relapsing in short-term recovery treatments as compared to long-term, residential rehab facilities.
Kentucky Addiction Support Hotlines

Bowling Green – (270) 200-4263
Louisville – (502) 416-0559
Bowling Green – (270) 803-0011
Murray – (270) 681-4822
Centerfield – (502) 265-3081
Owensboro – (270) 200-4279
Frankfort – (502) 385-0557
Paducah – (270) 803-0017
Fulton – (270) 681-4812
Richmond – (859) 904-2010
Greenville – (270) 803-0012
Warsaw – (859) 904-2041
Independence – (859) 309-6589
Winchester – (859) 759-0670
Lexington – (859) 309-6039