The state of Illinois's drug treatment facilities, as well as alcohol treatment facilities offer a wide array of services. While the struggle for recovery is a difficult one, the various drug treatment center in Illinois can address almost any need that can arise during the addicts drug treatment program. The addict will never truly rehabilitate unless they want that addiction recovery, but if they are willing to put forth the effort, Illinois's drug treatment centers can provide them with the assistance that can make the difference between success and another failed attempt.
The first stage of recovery, detox, causes many addicts to fail before they even try to succeed. The thought of detox, which conjures up images of a drawn out painful withdrawal process, is enough to send many addicts back into use and ruin their chances for addiction recovery. It doesn't have to be this way. Several drug treatment facilities in Illinois have prescription drugs that ease the detox process. They do not make any claims that the addict wont experience withdrawal, but these drugs will help with the duration and severity of the withdrawal.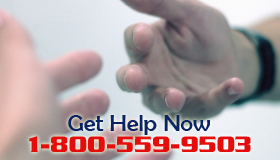 For users with a history that makes them candidates for drug assisted detox, they are likely to begin their recovery in an in-patient program. As the detox begins to clear the addicts mind allowing them to participate in their own recovery. One of the biggest roles in any drug or alcohol recovery program is played by counseling. Counseling comes in two basic styles; group counseling and one on one counseling.
Professional counselors in the one on one session will help the new addict learn about addiction and its specific role in their life. These one on one sessions also help the newly recovering addict learn to talk about themselves, preparing them for the group setting.
Group counseling offers the newly recovering addict a glimpse of successful addiction recovery. The different stages represented by his peers in the group session combine to show him that the journey is possible. As discussions in the group focus on the pitfalls and danger zones on the path to rehabilitation the newly recovering addict gets the opportunity to learn about and prepare for these scenarios. With this information in hand they will be better prepared when faced with though choices in their own life.
Once the addict feels comfortable managing their day to day recovery they can transition to an out-patient treatment facility. The facilities offer similar types of counseling, while the out-patient status of the addict allows them to reestablish themselves in the sober world. The new friends and employment that they build up now will be their support system as they have less and less regular scheduled drug treatment.
Illinois Addiction Support Hotlines

Arlington Heights – (847) 637-5327
Elgin – (847) 453-8858
Bartlett – (630) 352-3474
Joliet – (815) 600-8071
Chicago – (312) 638-9896
Oak Lawn – (708) 572-6030
Chicago – (773) 313-3788
Round Lake – (847) 386-8828
Chicago – (773) 904-0422
Springfld – (217) 717-9193
Chicago Heights – (708) 248-8377
Tinley Park – (708) 248-8393
Cicero – (708) 377-6362
Wauconda – (847) 737-1855
Downers Grove – (630) 352-3440
When the need for regular treatment has past the recovered addict can opt for aftercare. Aftercare drug treatment programs give the recovered addict avenues to receive drug treatment and counseling if they fell they need it to maintain their continued rehabilitated lifestyle.