Montana has a wide variety of rehab facilities available for drug abuse and alcoholism. Options are available for inpatient treatment as well as residential programs. People who are suffering from addiction in Montana should take advantage of the help that is readily available to them.
Montana Addiction Support Hotlines

Billings – (406) 545-0310
Frenchtown – (406) 545-2133
Bozeman – (406) 322-3268
Laurel – (406) 530-6051
Bozeman – (406) 545-2136
Missoula – (406) 203-4815
Columbus – (406) 322-3262
Missoula – (406) 322-3270
Drug Abuse and Alcoholism in Montana
Drug abuse is a growing problem for local authorities in the state. Most illegal substances come into Montana across its borders, rather than being produced in-state. Marijuana and methamphetamine crystals are the drugs most commonly used in this state. The urban cities of Missoula, Billings, and Great Falls have the biggest trafficking problems. Unfortunately, alcohol abuse is also on the rise here. Seeking addiction treatment through a rehab facility can be a source of hope to anyone who is personally affected by these issues.
Residential Rehab Facilities in Montana
This form of addiction recovery treatment is also called inpatient care. In residential programs, addicts live at the treatment facility with other patients. There is usually no way to determine how long a patient will stay there, as the length is highly dependent on individual needs and circumstances. It is generally a matter of months, though some severely affected patients live in rehab facilities for over a year.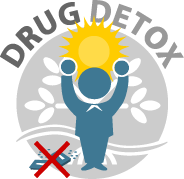 Patients first go through a detox program. They are monitored to make sure they don't sneak in drugs or alcohol, but they gain increasing freedoms and trust over time. Patients spend their days learning about the nature of drug abuse and alcoholism, speaking to counselors in private sessions, and attending support groups or group therapy sessions.
Residential addiction recovery programs are the best option for those who have suffered from addiction for a long period of time and had previous relapses or failed attempts at quitting.
Outpatient Addiction Treatment in Montana
Outpatient rehabilitation is a second type of treatment program for alcoholism and drug abuse. The patients can still remain living at home, but the must report to a treatment facility at scheduled times on certain days. These programs may be long-term or short-term, but once again the amount of time an individual will need is difficult to predict ahead of time. As will residential rehab facilities, a variety of treatment programs are used to help the patient recover. This option should only be used for individuals who have not been addicted to drugs or alcohol for a long period of time.
Drug Detox Centers in Montana

Finally, some treatment facilities simply offer drug detox assistance. Detox is the first step in recovery from alcoholism and drug abuse. This is the initial process of getting rid of the drugs and alcohol from a patient's body. Outpatient drug detox centers operate in many different ways, so it's important to research and find the best option for an individual. Some use medications to make the patients more comfortable, and others use alternative treatment programs. After the patient has been weaned off of the harmful substances, steps are taken to make the body healthier and stronger and to provide psychological help.