Alcoholism and drug abuse are big problems in the state of New Jersey. This is a state somewhat known for its street gangs and organized crime. These elements contribute to the proliferation of alcohol and drug addiction in New Jersey. However, there are also a number of rehab facilities available to those who wish to seek help for their addictions.
Rehab Facilities in New Jersey
Rehabilitation facilities are meant to treat people with alcoholism and drug abuse problems. The ultimate goal is for the patient to never return to their former lifestyle of addiction after they finish the treatment program. Rehabilitation centers in New Jersey offer a wide variety of services. This is not a "one size fits all" industry. Different treatment programs will work for different people, depending on their unique situations.
New Jersey Addiction Hotlines

Bayonne – (201) 345-3613
Morristown – (973) 387-8483
Belmar – (732) 490-7845
New Brunswick – (732) 640-5317
Burlington – (609) 385-0150
Passaic – (973) 928-8755
Clementon – (856) 282-1108
Princeton – (609) 447-3294
Clifton – (973) 559-6176
Rahway – (732) 587-6264
Freehold – (732) 490-7837
Swedesboro – (856) 282-1120
Hackensack – (201) 293-0022
Toms River – (732) 497-3463
JerseyCity – (201) 484-8276
Union City – (201) 293-0422
Lakewood – (732) 719-7859
Whippany – (973) 559-6187
Metuchen – (732) 387-5829
Some of the factor that determine which addiction recovery program an addict should choose are how long the addiction has occurred, whether they have tried to quit and relapsed in the past, which substances they're addicted to, and what mental or emotional issues they need to learn how to deal with.
Stages of Drug Treatment in New Jersey
Many addicts refuse the initial offer of a rehab facility because they believe they're capable of quitting on their own. However, this is not true the vast majority of the time. In these cases, an alcohol intervention or drug intervention may be necessary. An intervention helps the addict to understand the need for addiction recovery treatment. A drug or alcohol treatment professional should always oversee interventions.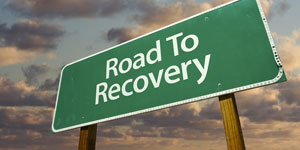 An addiction recovery treatment facility should be chosen based on the individual's needs. Those who have been addicted to drugs or alcohol for a long period of time and/or tried unsuccessfully to quit in the past should enter into a residential treatment program. This course of action offers the best chances of recovery without relapse. The patient receives monitoring and care constantly at a rehab facility. They will live at this location, away from the distractions and temptations of drugs and alcohol that exist in their home environment. After a period of time, the patient may be transferred to an outpatient treatment facility.
However, some individuals may be able to succeed in outpatient rehabilitation programs. This situation works only when the individual has only been addicted for a short period of time. In both inpatient and outpatient addiction recovery treatment, the patients receive treatment such as psychological counseling, education about the nature of addiction and harmful substances, and group therapy or support groups.
There are three stages of recovery that generally take place in outpatient and residential rehab facilities. These are medication detox, or the withdrawal from the drugs and alcohol. Medications may be used to make this process more comfortable. Next, physical detox involves rebuilding the body. Now that the toxins are gone, proper nutrition and a healthy lifestyle is the second step. Finally, emotional detox at the treatment facility helps the addict reintegrate to a normal lifestyle through counseling and education.