Mississippi offers many resources for the treatment of alcoholism and drug abuse. There are rehab facilities available to suit anyone's individual needs in Gulfport, Hattiesburg, Jackson, Clarksdale, and many other less urban locations throughout the state. Some of the treatment options available in Mississippi include residential rehab facilities, outpatient programs, support groups, drug counseling, alcohol testing, community-based resources, twelve-step programs, behavioral therapy, and cognitive therapy. Nearly 7000 people receive help from the 117 treatment facilities in Mississippi.
Drug Abuse and Alcoholism in Mississippi
Like many other border states, Mississippi is a prime location for drugs to enter the United States through the Gulf of Mexico. This fact contributes to the widespread use of illegal substances there and raises the need for rehabilitation programs. Government authorities try to prevent this from happening, but their efforts are not foolproof. Cocaine is a very popular drug in Mississippi, along with marijuana, heroin, and meth. Alcoholism is a significant social problem there as well. A little over twenty percent of people with drinking problems are admitted to treatment facilities in this state.
Effective Treatment Programs in Mississippi
When looking for the most effective rehab facility, it is important to do some research. There is no one answer for which treatment program is the best because each individual who suffers from drug abuse or alcoholism has different needs. Some people may do okay with a shorter term outpatient treatment program, but research has shown that most addicts need residential treatment to avoid relapse. It is difficult to predict the length of time one will need to stay in a rehabilitation facility before they go and begin treatment.
Three Steps to Addiction Recovery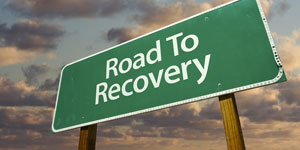 Effective drug and alcohol rehabilitation typically includes three steps. These are medical detox, physical detox, and emotional detox. Each of these elements is important in achieving recovery.
Many treatment programs offer medication during the medical detox process, to make the patient more comfortable as his or her body gets used to operating without these substances of addiction. Some rehab facilities have alternative medicine treatments available as well.
Physical detox is working to rebuild the body after it has been rid of alcohol and illegal drugs. These substances weaken a person's health, and steps must be taken to help the body recover. Dietary programs which are overseen by nutritionists are a part of many rehab facilities. Exercise programs and yoga classes may be available as well. Yoga is great for the mind as well as the body in addiction recovery programs.
Finally, emotional detox deals with the mental aspects of alcoholism and drug abuse. This element of addiction recovery cannot be overlooked. These harmful substances change the way an addict's brain works for a long time after they have actually left the body. It is necessary for a drug rehab program or alcohol rehab program to give individuals the necessary skills to become a productive member of society and lead a normal life. This includes things like building self-esteem, teaching self-care, learning how to get and keep a job, self-discovery, avoiding tempting situations, and other elements of psychological help.
Mississippi Addiction Support

Biloxi – (228) 207-0010
Madison – (601) 206-0830
Clarksdale – (662) 298-8407
Madison – (601) 707-9002
Columbus – (662) 368-1278
Moss Point – (228) 285-7004
Gulfport – (228) 207-0001
Tupelo – (662) 269-0154
Jackson – (601) 206-0014
Tupelo – (662) 298-8403